Team > PD Dr. Georg Leube
zurück zur Übersicht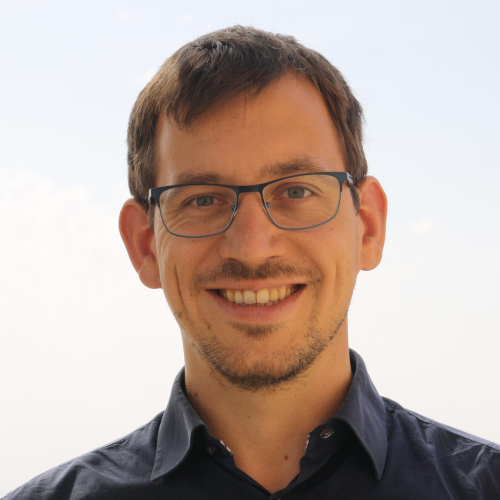 PD Dr. Georg Leube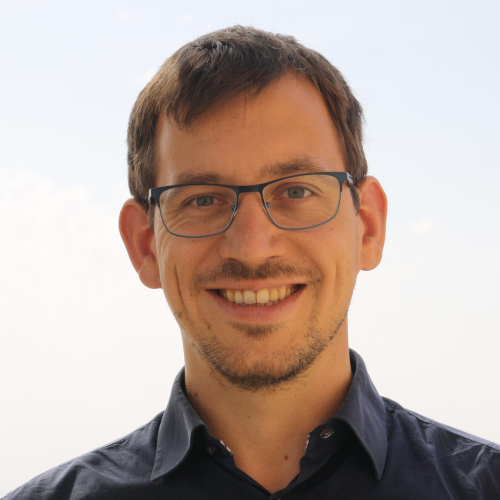 Sprach- und literaturwissenschaftliche Fakultät
Lehrstuhl Islamwissenschaft
---
Wissenschaftliche Abschlüsse
Promotion in Islamwissenschaft, Universität Bayreuth, 2014
Habilitation in Islamwissenschaft, Universität Bayreuth, 2021
Beruflicher Werdegang
seit 2022: Akademischer Oberrat am Lehrstuhl Islamwissenschaft, Sprach- und Literaturwissenschaftliche Fakultät, Universität Bayreuth

2022-2023: Member am Institute for Advanced Study, Princeton (12
Monate, ergänzt durch ein Feodor Lynen-Forschungsstipendium der
Alexander von Humboldt Stiftung)

2022: Elternzeit (2 Monate)

2020-2022: Vertretungsprofessor (50%) für Islamwissenschaft,
Universität Hamburg
2018: Vertretung des Lehrstuhls Islamwissenschaft, Sprach- und
Literaturwissenschaftliche Fakultät, Universität Bayreuth
2016-2022: Akademischer Rat am Lehrstuhl Islamwissenschaft, Sprach- und
Literaturwissenschaftliche Fakultät, Universität Bayreuth
2015-2016: Postdoc im ANR/DFG-geförderten Projekt DYNTRAN: Dynamics of
Transmission: Families, Authority and Knowledge in the Early Modern
Middle East (15th-17th centuries), Iranistik, Universität Marburg
2012-2014: Wissenschaftlicher Mitarbeiter am Lehrstuhl
Islamwissenschaft, Sprach- und Literaturwissenschaftliche Fakultät,
Universität Bayreuth Literaturwissenschaftliche Fakultät, Universität Bayreuth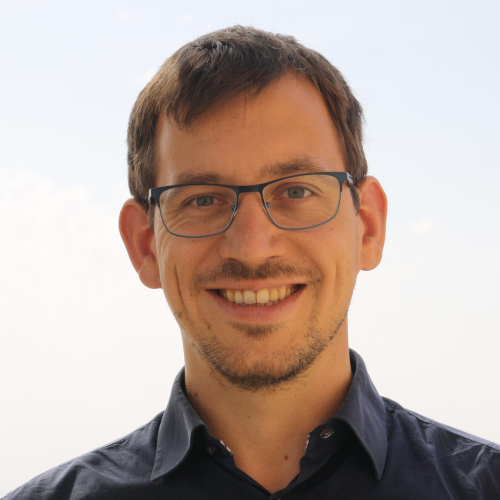 Sprach- und literaturwissenschaftliche Fakultät
Lehrstuhl Islamwissenschaft
---
Frühislamische Geschichte

Höfische Repräsentation im 15. Jahrhundert

Methodologisch reflektierte Zugänge zur vorindustriellen islamischen
Kulturgeschichte (Prosopographie, Ikonographie, Epigraphik, Textkritik,
material culture studies, memory studies)

Islamische und Islamicate Historiographie als Resonanzraum
vielstimmiger muslimischer Gesellschaften

Transkulturelle Verflechtungen im post-antiken erweiterten Mittelmeerraum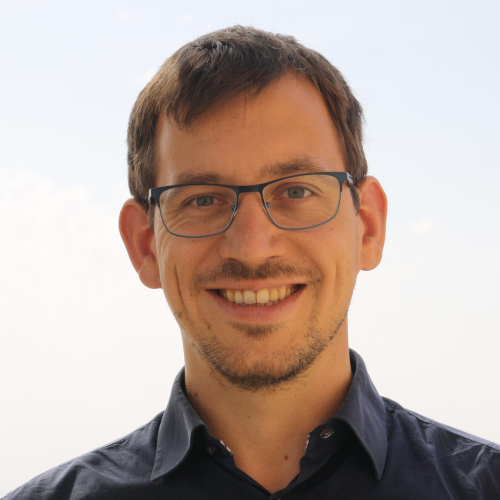 Sprach- und literaturwissenschaftliche Fakultät
Lehrstuhl Islamwissenschaft
---
Publikationen
2022
Georg Leube: Laughter in the Discursive Tradition? : Emotions of Muḥammad as the Topic of a Pious Arabic-English Reader. In: Bernard Schweizer, Molokotos-Liedermann Lina, Yasmin Amin (Hrsg.): Muslims and Humour : Essays on Comedy, Joking, and Mirth in Contemporary Islamic Contexts. - Bristol : Bristol University Press, 2022. - S. 44-69.
Georg Leube: Subversive Philology? : Prosopography as a Relational and Corpus-Based Approach to Early Islamic History. In: Abbas Aghdassi, Aaron W. Hughes (Hrsg.): New Methods in the Study of Islam. - Edinburgh : Edinburgh University Press, 2022. - S. 44-69.
2021
Georg Leube, Konstantin Klein: A Commented Translation of Arabic-Islamic Texts on Pre-Islamic Beliefs on the Arabian Peninsula.. - Bayreuth, 2021. -
Georg Leube: Ibn al-Ash'ath . In: (Hrsg.): Encyclopaedia of Islam, THREE. - Leiden: Brill, 2021.
Georg Leube: Polemics on a Palimpsest: Intertextual jibes in the 15th Century Inscriptions in Persepolis / Takht-i Jamshīd. In: Silvia Balatti, Hilmar Klinkott, Josef Wiesehöfer, (Hrsg.): Paleopersepolis : environment, landscape and society in ancient Fars : proceedings of the international colloquium held in Kiel 4th-6th July 2018. - Stuttgart : Steiner, 2021. - S. 267-290.
Georg Leube: Relational Iconography : Representational Culture at the Qara- and Aqquyunlu Courts (853 / 1449 CE to 907 / 1501 CE). - Bayreuth, 2021.
(, 2021, Universität Bayreuth, Sprach- und Literaturwissenschaftliche Fakultät, Lehrstuhl Islamwissenschaften)
2020
Georg Leube: Insult the Caliph, Marry al-Ḥasan, and Redeem Your Kingdom : Freiheitsgrade of Kindī Elites During the 7th to 9th Century. In: Hannah-Lena Hagemann, Stefan Heidemann (Hrsg.): Transregional and Regional Elites – Connecting the Early Islamic Empire.Vol 1. The Early Islamic Empire at Work. - Berlin : DeGruyter, 2020. - S. 47-67.
doi:10.1515/9783110669800
Georg Leube: Islamic Architecture in Pre-colonial Africa. In: Fallou Ngom, Mustapha H. Kurfi, Toyin Falola (Hrsg.): The Palgrave Handbook of Islam in Africa. - Cham : Palgrave Macmillan, 2020. - S. 281-302.
doi:10.1007/978-3-030-45759-4_16
2019
Georg Leube: Political dominance over the place of encounter? Two stories of divine intervention on behalf of Islam. In: eHumanista, 41 (2019). - S. 62-73.
doi:10.15495/EPub_UBT_00005451
Georg Leube: Bowersock, Glen W.: The Crucible of Islam. Cambridge, MA, 2017. In:Plekos, 21, S. 615-627: 2019
Georg Leube: Brian Ulrich: Arabs in the Early Islamic Empire : Exploring al-Azd Tribal Identity. Edinburgh: Edinburgh University Press, 2019. In:Der Islam, 97, S. 292-296: 2019
doi:10.1515/islam-2020-0023
2018
Georg Leube: Aqquyunlu Turkmen Rulers Facing the Ruins of Takht-i Jamshīd. In: Der Islam, 95 (2018). - S. 479-506.
doi:10.1515/islam-2018-0031
Georg Leube: Hoyland, Robert G.: In God's Path : The Arab Conquests and the Creation of an Islamic Empire. Oxford, 2015. In:Plekos, 20, S. 327-334: 2018
Georg Leube: Ramon Martí or: How to imitate the Qurʾān : introduction: The tradition of Qurʾānic iʿjāz.. - Bayreuth, 2018. - 17 S.
doi:10.15495/EPub_UBT_00005665
2017
Georg Leube: Berger, Lutz: Die Entstehung des Islam : Die ersten hundert Jahre ; Von Mohammed bis zum Weltreich der Kalifen. München, 2016. In:H-Soz-Kult, S. : 2017
doi:10.15495/EPub_UBT_00005479
Perrine Lachenal, Georg Leube: Contested Images : Iconographical approaches to the MENA-region. In: Middle East - Topics & Arguments, 8 (2017). - S. 5-11.
doi:10.17192/meta.2017.8.6964
Iconography. - Perrine Lachenal, Georg Leube (Hrsg.). - Middle East - Topics & Arguments, 8 (2017),
doi:10.17192/meta.2017.8.190
Georg Leube: Intertextuality as a Typical Feature of Early Arabic Historiography. In: Al-ʿUṣūr al-Wusṭā, 25 (2017). - S. 172-173.
doi:10.7916/alusur.v25i1.7002
Georg Leube: Kinda in der frühislamischen Geschichte : Eine prosopographische Studie auf Basis der frühen und klassischen arabisch-islamischen Geschichtsschreibung. - Baden-Baden : Ergon, 2017.
doi:10.5771/9783956503658
Georg Leube: The Liberties of a Transmitter : Frantz Fanon according to Sharīʿatī. In: Dustin J. Byrd, Seyed Javad Miri (Hrsg.): Ali Shariati and the future of social theory : religion, revolution, and the role of the intellectual. - Leiden : Brill, 2017. - S. 157-169.
Georg Leube: Shoshan, Boaz: The Arabic Historical Tradition and the Early Islamic Conquests : Folklore, Tribal Lore, Holy War. London ; New York, 2016. In:Plekos, 19, S. 449-463: 2017
2016
Georg Leube: Braun, Christopher: Das Kitāb Sidrat al-muntahā des Pseudo-Ibn Waḥšīya : Einleitung, Edition und Übersetzung eines hermetisch-allegorischen Traktats zur Alchemie. Berlin: Schwarz, 2016. In:Der Islam, 93, S. 583-584: 2016
doi:10.1515/islam-2016-0042
Georg Leube: Sacred Topography : A Spatial Approach to the stelae of Gao-Saney. In: Islamic Africa, 7 (2016). - S. 44-59.
doi:10.1163/21540993-00701005
2015
Georg Leube: Subordinary patronage under the Akkoyunlu : Uzun Ḥasan at Ushturjān. In: DYNTRAN, 2015-11-18
Georg Leube: A hierarchy of rule? 15th century Ottoman building inscriptions in Bulgaria and Thrace II. In: DYNTRAN, 2015-10-29
Georg Leube: Some context : Two 15th century Ottoman building inscriptions from Edirne. In: DYNTRAN, 2015-09-04
Georg Leube: Can the Ak- and Karakoyunlu be described as Dynasties?. In: DYNTRAN, 2015-07-02
Georg Leube: Some thoughts on Uzun Ḥasans inscription in the masjid-i jāmi' of Iṣfahān : Gleichzeitigkeit des Ungleichzeitigen?. In: DYNTRAN, 2015-06-01
2013
Georg Leube: Die Rezepte der Freiburger alchemistischen Handschrift des ʿAbd al-Ǧabbār al-Hamaḏānī : Edition, Übersetzung und Kommentar. - Berlin : Schwarz, 2013. - 331 S.
doi:10.1515/9783112209035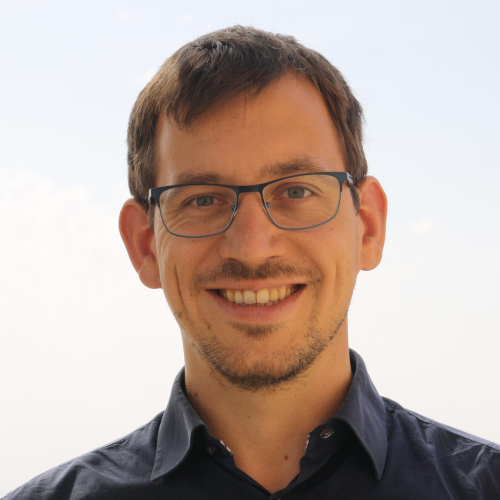 Sprach- und literaturwissenschaftliche Fakultät
Lehrstuhl Islamwissenschaft
---
PD Dr. Georg Leube
Assistent am Lehrstuhl für Islamwissenschaft
Gebäude GW I, Raum 1.08
Sprechstunde nach Vereinbarung
Telefon: +49 921 55 3548
E-Mail: georg.leube@uni-bayreuth.de